Moments, big and small, but always special. A birthday, a farewell, a long-awaited reunion with all your loved ones — or just you and your cat celebrating the day you finally quit your job!
If there's a cause for celebration, we're at your service.
And if there isn't, Amintiri can spark one — with the unadulterated pleasure of fine baking
This place is phenomenal baking pastries firstly I had a mixed feeling wen I entered but looking at der packing boxes without even thinking I just wanted to try , the best part is dey give all pastry samples u ask for or u point at in the display . Caramel cheese cake s sheer class Nd Der Loaf cakes are good 👍 the ingredients dey use is of high quality hats of to u guys for the dedication in baking , dis is a highly recommended pastry shop at Indiranagar..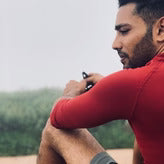 D.E.L.I.C.I.O.U.S is the word. The cookie dough cake is melt-in-mouth, buttery and perfect! And what beautiful packaging - sophisticated and pretty. A must try!!!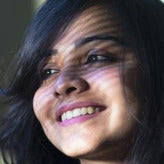 My friends got me a Kahlua brownie, and it was out of this world! I haven't had such a moist brownie in a long time. Thumbs up to such wonderful packaging as well. Really made my birthday wonderful and sweet. Thank you so much!